Our Mission
Making quality health care
affordable and accessible.
Our Mindset
We're all about health,
and health for all!
Our Goal
Increase access to health care services to improve community health.
Variety Care facts:
Non-profit organization
Officially known as a Community Health Center (CHC) and Federally Qualified Health Center (FQHC)
Founded & headquartered in Oklahoma City, OK
Variety Care provides access to affordable healthcare services to all persons, regardless of age, medical history, immigration status, or insurance coverage
SUPPORT VARIETY CARE FOUNDATION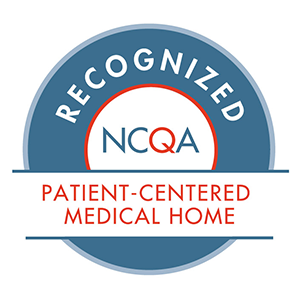 A Unique Non-Profit Addressing a Pressing Need in Oklahoma
You may be aware that if a person is facing a life-threatening illness, an Emergency Room will provide medical care to stabilize them even if they are uninsured or cannot pay. But what happens when a non-emergency comes up, such as child with an ear ache or a person struggling to manage a chronic disease like asthma or diabetes?
Many times, people facing hardships in life rely on the Emergency Room for all of their medical care. This causes a number of problems in our communities, such as decreased availability of ER resources for true medical emergencies as well as increased costs borne by all patients to cover the services used by those who cannot pay.
An often overlooked problem in this situation is that of the actual patient who is relying on the ER for routine medical care in the first place. The impact on their life is far-reaching – for example, the parent who relies on an ER when their child gets a routine illness might have to miss an entire day of work while waiting to be seen. The adult who only seeks medical care when they feel it is urgent enough to visit the ER might develop a serious chronic condition later in life that could have been prevented by seeing a medical provider on a regular basis.
Variety Care is focused on solving many problems facing those in our community who might otherwise not be able to access regular, routine medical care. We believe that the community as a whole is made stronger when everyone has access to the medical services they need, and the data backs up our mission. By making health care affordable and accessible, we strengthen our communities financially and save lives.
Statistics from 2023 Calendar Year
184,415+ People Served Across All Programs
116,840+
Prescriptions Filled
13,834+
Teen Clinic Encounters
18,538+
Mental Health Visits
15,378+
Women, Infants, and Children
56,131+
Outreach & Enrollment
1,000+
Daily Clinic Encounters
A Brief History of Variety Care
Variety Care
Variety Care developed from a merger between Oklahoma Community Health Services and Variety Health Center. With the shared history of serving low-income individuals and their families, this merger was ideal to serve more patients and provide them with more services.
Oklahoma Community Health Services
Southeast Area Health Center (SEAHC), which later became known as Oklahoma Community Health Services, was formed when a group of concerned southeast Oklahoma City residents challenged the lack of access to health care. Their eventual success helped lead to Oklahoma City receiving the All American City Award in 1978 for citizen action, effective organization, and community improvement..
Variety Health Center
Variety Health Center was established by the Junior League in 1932 during the great depression, with medical services first provided in the Walnut Grove neighborhood just south of the Canadian River in Oklahoma City. It became a strong United Way partner, which was its major funding source for many years.
Variety Care Expands
Variety Care acquires Yukon Pediatrics and builds a new location in Anadarko, Oklahoma and one in Oklahoma City on Reno Avenue.
Variety Care acknowledges many of our staff, patients and stakeholders have uncertainty and worry about the growing conflicts abroad and the political, economic and safety issues at home in America. Life, liberty, and the pursuit of happiness are inalienable rights of all human beings. Variety Care stands with any person when they or their loved ones are traumatized, stigmatized or abused. This includes but is not limited to systematic racism, generational and situational poverty, attitudes of intolerance or violence of any kind. When one person suffers brutality, we are all affected. Community, compassion, and connection are vital to building justice. To that end, we are committed to providing quality, affordable health care services to all and believe in a shared humanity where healing is possible, and all people can live in peace.
At Variety Care, all are welcomed.
We believe that our communities are stronger when we work together to solve the problems at hand. You can be a part of the important impact Variety Care makes every day. Please join our team or support Variety Care Foundation today.