Family Medicine for Adults & Children
Maintaining your health starts with finding a general doctor or provider that you can trust. Getting sick is bound to happen, but we never know the severity of it until it happens. That's why it's important to establish a family medicine provider that can give you the proper medical care. To find a family medicine provider, visit www.varietycare.org/providers.
Services for Children
Our experienced team of health care providers are here to assess your child's physical readiness, catch up on their immunizations, and provide advice on nutrition and exercise. Get your child's checkup today and make sure they are in the best shape possible for an exciting and fun summer! Give yourself peace of mind knowing that you have done everything you can to ensure your child's health and safety. Let's make sure they are off to a great start!
What's a Family Medicine Provider?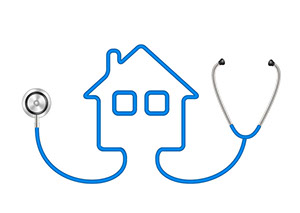 A family medicine provider is a health care professional that treats a wide variety of illnesses for patients that are children and adults. These health care professionals can be a family doctor, physician assistant or nurse practitioner and are generally referred to as primary care providers, or PCPs. They serve as your first contact for treating common illnesses such as headaches, infections and chronic pain. In addition, PCPs are great at monitoring and treating chronic diseases such as diabetes, heart disease and kidney disease.
Find the Right Provider for You
Variety Care operates as a "Patient-Centered Medical Home," which means we put you –the patient– at the center of everything we do. We approach your health care as a team led by your PCP and communicate with you to ensure you understand all treatment plans. Your provider works closely with nurses, pharmacists and others involved in your care to make sure everyone is on the same page. Our team is ready to help with medications, follow-ups, insurance and coordinating care with outside specialists as needed. For assistance, call 405-632-6688.
We have designed our health centers to provide as many services as possible in one place, making it even easier to access the care you need. A person can visit with their family practice physician, pick up prescriptions, get medical tests and even get care for other family members without having to leave the building at many of our health centers.
We understand that the most important thing you need in a doctor is someone who listens, cares and can help. Our highly trained family medicine providers are here to make your experience with our practice as pleasant as possible every time you walk through the door.
Choosing a primary care provider is an easy process. SoonerCare recipients may now select their PCPs as well. We have staff members that are available to walk you through each step. To receive assistance with selecting a PCP, call 405-632-6688.
Family Medical Services for Adults:
Annual Exams and Health Checkups
Preventative Health Care and Screenings
Pediatric care services for children from infants to age 18:
Complete Physical Exams including vision and hearing screening
Early Childhood Development
Call or text today to learn more
or make an appointment.
We are available Monday - Friday from 7:00am - 7:30pm, Saturdays and Sundays from 8:00am - 5:30pm