Managing Your Chronic Disease Long Term
Specialized care for chronic conditions
A chronic disease is an illness or condition that lasts for more than 1 year and needs medical attention. Chronic diseases include diabetes, heart disease, stroke, chronic lung disease, chronic kidney disease or Alzheimer's Disease.
If you have a chronic disease, then you will need to take care of it for the rest of your life. Variety Care helps those with a chronic condition by helping you keeping track of what medicines you need and seeing if any specialists can help you.
Variety Care is here to provide chronic disease management to people who need it. You can call 405-632-6688 to set up an appointment with our skilled team, who will help manage your chronic disease.
Variety Care treats chronic disease by providing:
A medical home to monitor chronic conditions
Regular check-ups and screenings to identify chronic conditions
Medications and treatment plans for chronic diseases Help with therapy and counseling for you and your family
Nutrition education from experienced dietitians
Connections to community resources and disease-specific education
Our team of professionals are here to answer questions and come alongside you as you navigate life with a chronic disease.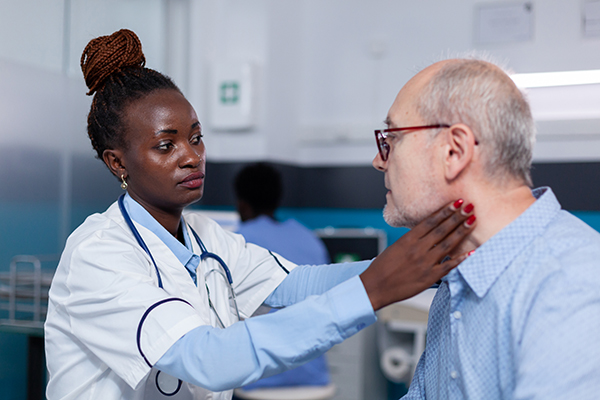 You may need chronic care management if you have been to the emergency room (ER) or hospital several times in the last 12 months. If you have more than one chronic condition, like diabetes, heart disease or stroke, you should call Variety Care to set up a chronic care management plan. Call Variety Care at 405-632-6688 if you think you may have a chronic disease or if you do not have a primary care provider, but have been told by another doctor that you have diabetes, heart disease, have had a stroke, chronic lung disease, chronic kidney disease or Alzheimer's Disease.
Establish Care With A Primary Care Provider
Regularly visiting a doctor can improve your quality of life when you have a chronic disease. It can also help reduce health care costs because consistent treatment can prevent worse health complications from developing later, as well as preventing or minimizing the effects of a disease.
Resources to Variety Care Patients
Managing a chronic disease isn't an easy process. That's why we offer additional resources if you:
Have a low income, are uninsured or underinsured
Have trouble getting food or transportation
Have a limited support system or difficulty managing your health
If you meet one of the conditions above, please call us at 405-632-6688 to ask for assistance.
Our goal is to help people feel better. We have a crew of specialists that can assist you if you have concerns. Variety Care clinics will work with you to identify chronic conditions and give you the care you need to improve your life.
Call 405-632-6688 today to make an appointment with a primary care provider at Variety Care.
Call or text today to learn more
or make an appointment.
We are available Monday - Friday from 7:00am - 7:30pm, Saturdays and Sundays from 8:00am - 5:30pm