Variety Care Putnam Open House Set for April 22
Apr. 12, 2023, Oklahoma City, OK– Variety Care will hold a no-cost Open House event Apr. 22 from 2 p.m. to 4 p.m. at Variety Care Putnam, located at 11220 N. Rockwell Avenue. This kick-off to Summer Child Wellness will feature snow cones, face painting, a photobooth, a raffle, and will focus on the importance of pediatric care and immunizations.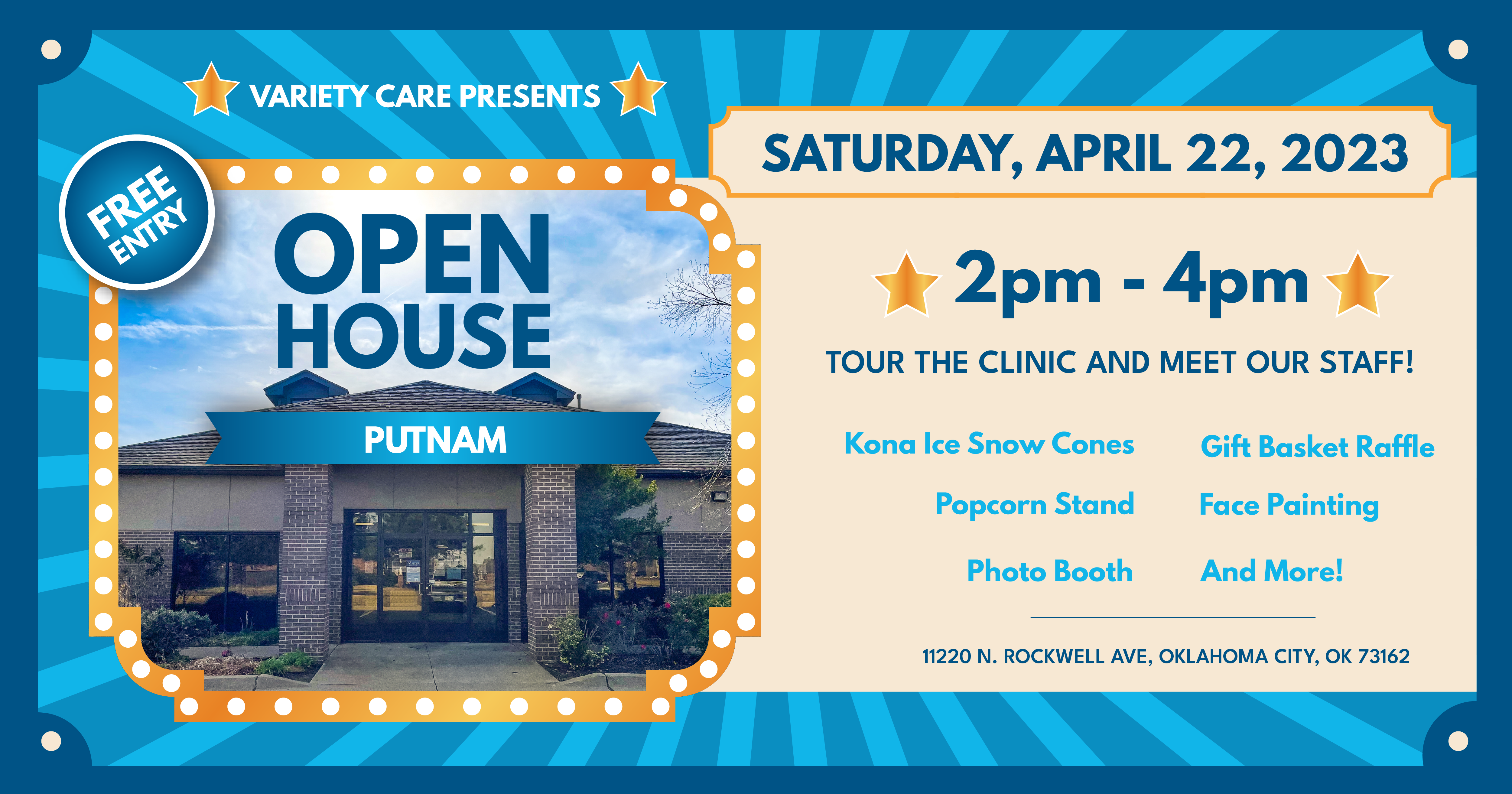 Variety Care Putnam opened in Oct. 2022. The community health center serves as Variety Care's 18th location and offers pediatrics services for NW OKC residents. Event attendees will hear from Variety Care's Chief Medical Officer Lydia Nightingale, receive a tour of the facility from Executive Vice President and CFO Tim Reddout, and meet the health center's pediatrician Kelsey Damron, MD.
Dr. Damron enjoys working with children and families to evaluate and encourage healthy child development. Damron received her doctorate in 2019 from the University of Oklahoma's College of Medicine. She believes that providing care to children is her calling.
"It takes a lot to entrust the care of your child to someone" Dr. Damron said. "Recognizing that, I strive to meet a child and their family where they are and walk alongside them as the child grows and develops. I believe that working alongside a child's family as a team leads to the best outcome for the child and the family."
Damron is accepting new patients now at Variety Care Putnam. For more information regarding the Trunk or Treat, please view Variety Care's official Facebook page. For more information on Variety Care, please visit varietycare.org. To schedule an appointment, please call (405) 632-6688.
About Variety Care, Inc.
Variety Care, Inc. is Oklahoma's largest community health center with 18 health care facilities in central and western Oklahoma. In 2021, Variety Care provided comprehensive and coordinated medical, dental, behavioral health, vision, and social services to 197,238 individuals through 406,138 face-to-face and group visits. A United Way partner agency, Variety Care serves all patients, regardless of insurance status, and strives to make quality health care affordable and accessible for all. The Variety Care Foundation provides philanthropic support and community awareness for Variety Care and its efforts. For more information, please visit varietycare.org.