Be You
Human Immunodeficiency Virus, or HIV, is a virus that weakens the immune system. HIV does not define you. You're still the same person - beautiful, unique. HIV doesn't discriminate. It can affect anyone who engages in certain behaviors, regardless of sexual orientation, gender identity, race/ethnicity, etc. Unprotected sex (vaginal, anal and oral), sharing needles/syringes (or other blood to blood contact), or childbirth (from mother to child) can transmit HIV.
Variety Care offers a safe, accepting place for you to receive HIV testing, prevention, treatment and education.
Free No-Appointment, Walk-In Testing Schedule
All events located at 1025 Straka Terrace, Oklahoma City from 4 - 7pm
January 20, 2022
February 17, 2022
March 17, 2022
April 21, 2022
May 19, 2022
June 16, 2022
July 21, 2022
August 18, 2022
September 15, 2022
October 10, 2022
November 17, 2022
Many insurances will cover the cost of HIV testing; however, those without insurance may qualify to receive a test for as low at $4 at Variety Care.
Who Needs To Be Tested For HIV?
The Centers for Disease Control & Prevention (CDC) recommends everyone between the ages of 13 and 64 get tested for HIV at least once. However, getting tested for HIV once may not be enough. Those at high risk should receive testing at least once a year. High risk individuals include:
Men who have sex with men
People with more than 1 sexual partner
Transgender people who have sex with men
People who have recently had an STI
People who use injection drugs
Some individuals, such as sexually active gay or bisexual men, may need to receive testing every 3 to 6 months. Women who are pregnant or plan to become pregnant should also be tested.
It's important to discuss with your provider which option fits best with you and contributes to a healthy lifestyle. That's why Variety Care offers a safe, accepting environment to discuss your health care needs confidentially. Additionally, all staff have undergone training to better understand the LGBTQ+ community and better serve everyone who walks through our doors.
Types of HIV Testing
HIV Antibody Tests
These tests look for antibodies to HIV in your blood or oral fluid. In general, antibody tests that use blood from a vein can detect HIV sooner after infection than tests done with blood from a finger prick or with oral fluid
These tests are often used in rapid HIV testing
HIV Antigen/Antibody HIV
These tests looks for both HIV antibodies and antigen. If you have HIV, an antigen called p24 is produced even before antibodies develop, making this test more accurate.
These tests are more detailed and generally conducted in a laboratory
Nucleic Acid Tests (NAT)
This test looks for the actual virus in the blood and involves drawing blood from a vein. The test can either tell if a person has HIV or tell how much virus is present in the blood (known as an HIV viral load test).
While accurate, this test is also very expensive and not often used except in certain circumstances.
For more information on HIV testing, visit the CDC's website: www.cdc.gov/hiv/basics/testing.html
One out of seven Americans is walking around with HIV and does not know it. Prevention is the key to stopping the spread and protecting yourself. At Variety Care, we offer PEP and PrEP as methods for HIV prevention.
PEP: Post-exposure prophylaxis (PEP) means taking antiretroviral medicines (ART) after being potentially exposed to HIV to prevent becoming infected. PEP should be used only in emergency situations and must be started within 72 hours after a recent possible exposure to HIV.
PrEP: Pre-exposure prophylaxis (or PrEP) is when people at risk for HIV take daily medicine to prevent HIV. PrEP can stop HIV from taking hold and spreading throughout your body. When taken daily, PrEP is highly effective for preventing HIV from sex or injection drug use.
Other Methods of Prevention:
Use strategies such as abstinence (not having sex or any type of sex)
Limit the number of sexual partners
Use condoms the right way every time someone has sex (vaginal, oral, and anal)
Use dental dams for oral sex (vaginal and anal)
Use flavored condoms for oral sex (penis)
Never share needles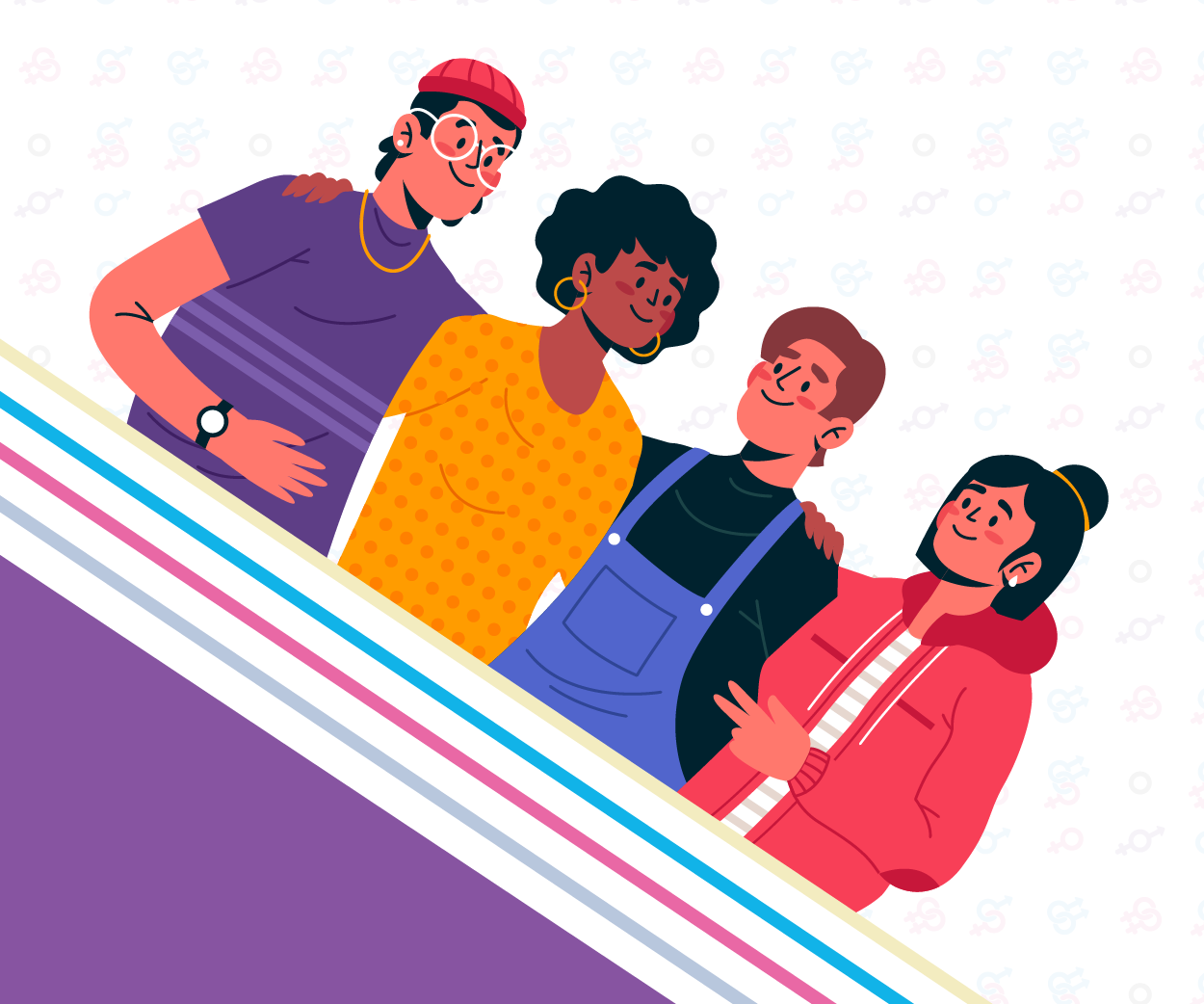 A positive test is not a death sentence. It doesn't change who you are. With treatment, you can still live the best possible life.
It is important that you start medical care and begin HIV treatment as soon as you learn you are HIV positive. HIV is treated with a combination of drugs called anti-retro-viral therapy (ART). ART is recommended for all people with HIV, regardless of how long they've had the virus or how healthy they are. HIV medicine works by lowering the amount of virus in your body to very low levels.
Although a cure for HIV does not yet exist, ART can keep you healthy for many years. ART reduces the amount of virus (or viral load) in your blood and body fluids.
"It is important for people to know their HIV status so they can take medicine to treat HIV if they have the virus. Taking HIV medicine every day can make the viral load undetectable. People who get and keep an undetectable viral load (or stay virally suppressed) have effectively no risk of transmitting HIV to HIV-negative sex partners."
HIV: What it is and Who is At Risk
Consent for HIV Testing and Treatment